EMERGENCY CAMPAIGN – Earthquake in Turkey and Syria
The devastation wrought by the earthquake in Turkey and Syria is heart-wrenching and it has inspired many to ask how we can respond.
To support an immediate response, please consider making donations online. There are four organizations listed below that are well-positioned with connections in the earthquake area to respond to urgent needs. Donating directly to these organizations online is really the fastest way to get the money to where it is most needed.
Here is the link to make a donation to one of the four organizations through the Diocesan website.
www.peterboroughdiocese.org/earthquake/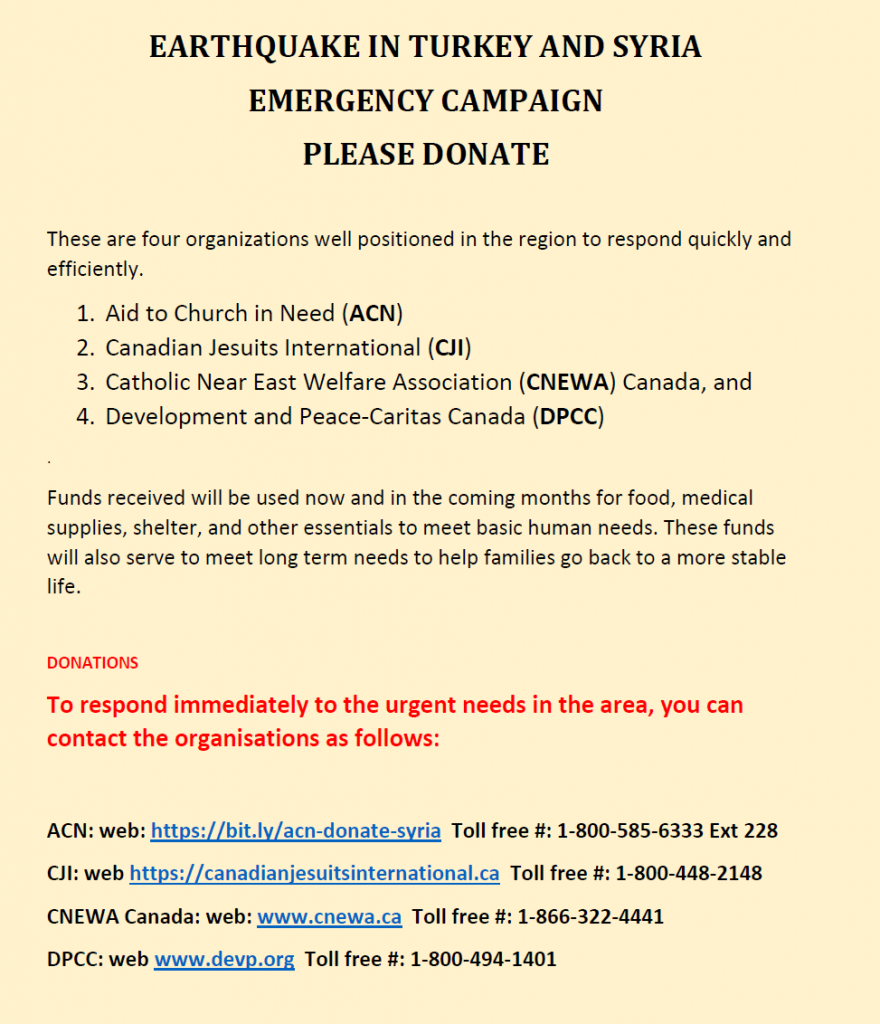 We keep the people of Turkey and Syria in our prayers.