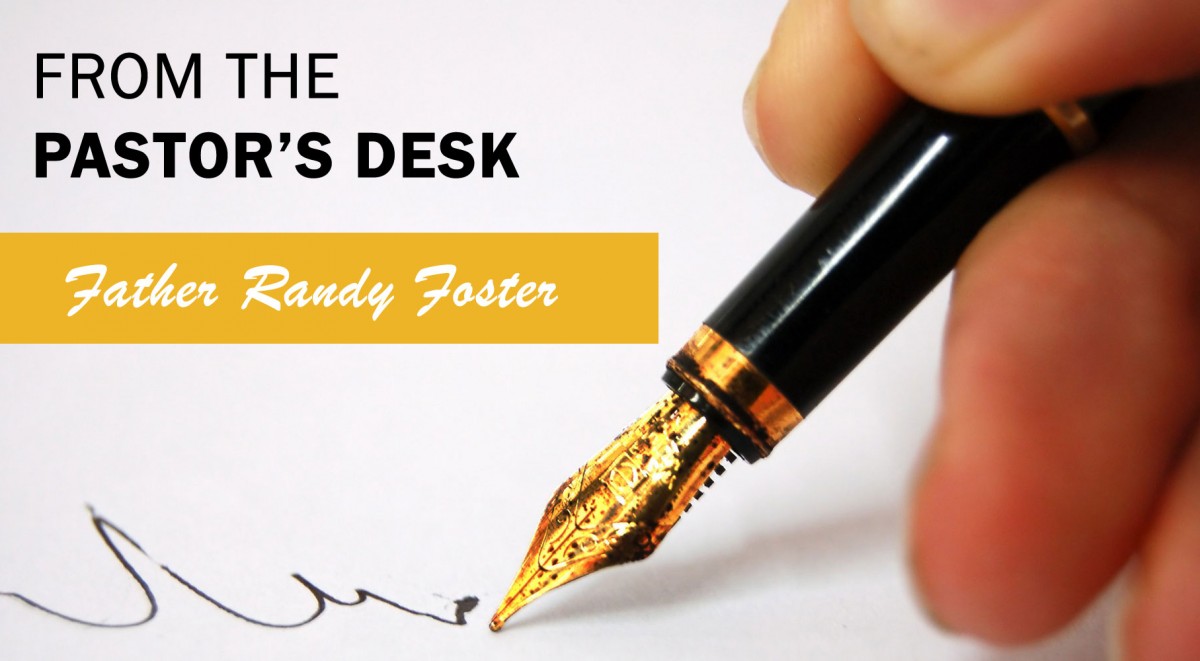 First, let us think of those being fully effect of pandemic, especially spiritually, our First Communion & Confirmation Children. At time of publication and posting, the Ontario Government has clarified that schools will not resume until after the summer. Sacrament Preparation meetings and instructions, which were mostly completed prior to the Covid 19 shutdown in March, will be finished as it is practical. The celebration of 1st Communion and Confirmation, which were to take place after Holy Week, will be rescheduled later in the Fall. Updates will be provided regularly, and dates publicized as soon as possible, to give family a chance to prepare properly to celebrate these vital, affirming, and life-giving events.
Let us continue to pray for our youth, that they be strong during this time, keep the faith and trust in Jesus, and like all of us, will soon taste the good of sweetness in Holy Communion and strengthen us with power of the Holy Spirit in these days to come.
Secondly, we had some excitement here at the parish this past Thursday.  There was a drive by of cars filled with parishioners to wish Fr. Stan a happy 70th Birthday. He was so pleased.  Thank you to all who took part and helped make it a special day.  (I was happy because I got to see many of you as well.)
This Sunday we celebrate The Ascension, a significant turning point in Jesus' relationship with us. He is returning to the Father so that he can be present to the church in a more accessible manner. While on earth, his ministry was limited to Israel.  After the Ascension, Christ. in his glorified state. has a power whose outreach is universal. The good news is that He is present in the church through the Spirit – the Lord – the giver of life. What appeared as a departure was only a means to a more intimate and lengthy universal stay with us. It is the assurance that the church will always enjoy the living presence of Jesus. At moments when we feel hopeless and abandoned, the words "I am with you always; yes to the end of time," give us the consolation that Christ is still with us, watching over us, caring for us and hoping that we do not wander out of his sight.  This feast calls us to deepen our faith in the many ways that Jesus is present amongst us. He speaks to us as we listen attentively to the reading of the scriptures. He is alive in our hearts when we do our best through acts of charity – making his gospel real in our lives
Finally join me this Sunday for a seven-day novena to the Holy Spirit.  Pray for the outpouring of the Holy Spirit within our world, released us from this time of difficulties and that we once again can come to celebrate our faith as one big family again.
Begin with: +, 1 Apostle Creed, Our Father, 7 Hail Mary, 1 Glory be and conclude with this following prayer.
Come Holy Spirit fill hearts of your faithful kindle in them the fire of your love. Send forth your Spirit and they shall be created. And You shall renew the face of the earth. Amen
Or
God grant me:    The Spirit of Wisdom that I may despise the perishable things of this world and aspire only after the things that are eternal.
The Spirit of Understanding to enlighten my mind with the light of Your divine truth.
The Spirit of Counsel that I may ever choose the surest way of pleasing God and gaining heaven.
The Spirit of Fortitude that I may bear my cross wit You and that I may overcome with courage all the obstacles that oppose my salvation
The Spirit of Knowledge that I may know God and know myself.
The Spirit of Piety that I may find the service of God sweet and amiable.
The Spirit of Fear that I may be filled with a loving reverence towards God and may dread in any way to displease Him. Amen
Attention: next I will attempt to post Pentecost Mass from St. Anne's on the parish webpage/You tube.