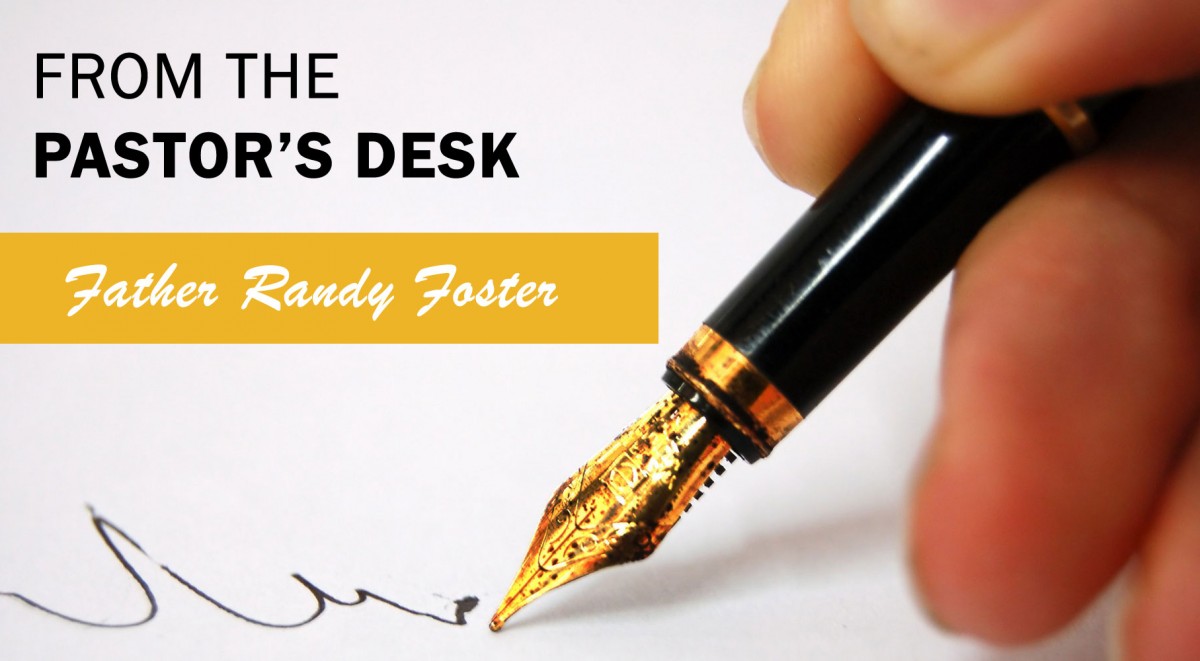 PASTOR'S MESSAGE
Gospel Reading     Luke 9:28b-36
Jesus is transfigured in the presence of Peter, John, and James.
In today's Gospel, the voice from heaven speaks to the disciples saying, "Listen to him." The Transfiguration was a focused moment for the disciples when they heard God speaking to them and experienced Jesus in glory. They most certainly left this focused moment with a new appreciation for the importance of Jesus' words even if they did not yet understand everything that he had taught them. During Lent, we are invited to consider our attentiveness to Jesus and to one another. In the pace and noise that often characterizes family life, how well do we listen to one another? What opportunities do we have for quiet prayer?
As you gather as a family, count the number of pieces of equipment in your home that produce sound: televisions, radios, CD players, computers, video games, etc. Observe if sometimes more than one piece of equipment is playing simultaneously and how this might affect communication. Discuss the question: What is it like to try to talk with one another when this equipment is on?
Read aloud today's Gospel, Luke 9:28-36. Consider whether the noise and pace of your family life allows family members opportunities for quiet prayer. During Lent, it may be appropriate for your family to choose a time for quiet in the household by turning off televisions, radios, and CD players. Consider whether your family would like to establish such a time during this Season of Lent and suggest that it might allow you the opportunity to listen more attentively to one another and to find time for quiet prayer. Spend a few such moments as a family, asking God to help you listen well to one another and to Jesus.